Here you see me, through his camera.
It's one of the rare moments he uses his Minolta SRT 100 and I must say, I'm grateful for that. It was, after all, my birthday gift to him after his old analog camera broke beyond repair. Making sure I got him a camera that worked, woke something up in me I never realised that could be woken up again. The slow pace, becoming creative with a fix set of possibilities, the excitement of how the photo will turn out and rediscovering forgotten frames on the film, summarizes best what moves me to take his camera for a walk.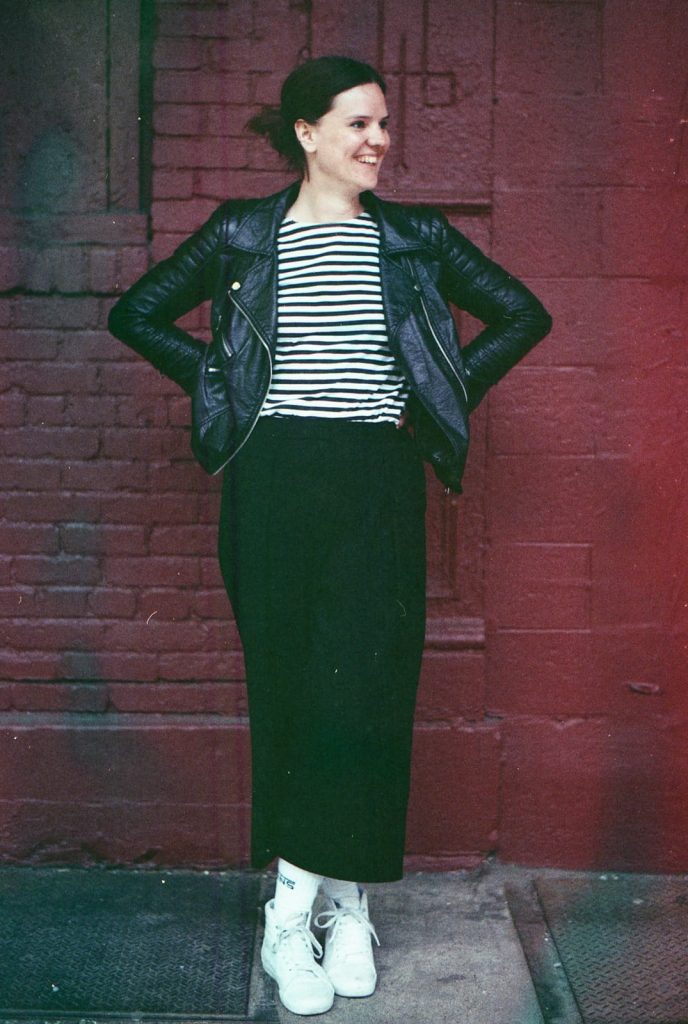 About me.
I'm Noortje, Dutch and together with my grand boyfriend, our wonderful son and cosy cat I'm Berlin living. I'm an 80′ kid, a 90′ jukebox, I prefer food over cooking, I'm fascinated by languages, always in search for stories – including those on Netflix & HBO and forever enjoying Dutch clichés like flowers, bikes and water.
About my work.
I'm a creative and as the founder of Concept Store I focus on digital communications for brands and agencies. In my spare time I'm sub-editing Puss Puss Magazine, the high end publication for culture-, fashion-, music- and catlovers, and I'm writing up the stories that got bakers to baking bread with breadbound. 
I hope you'll enjoy my blog and I'd love to hear from you in the comments or in my inbox. Love, Noortje